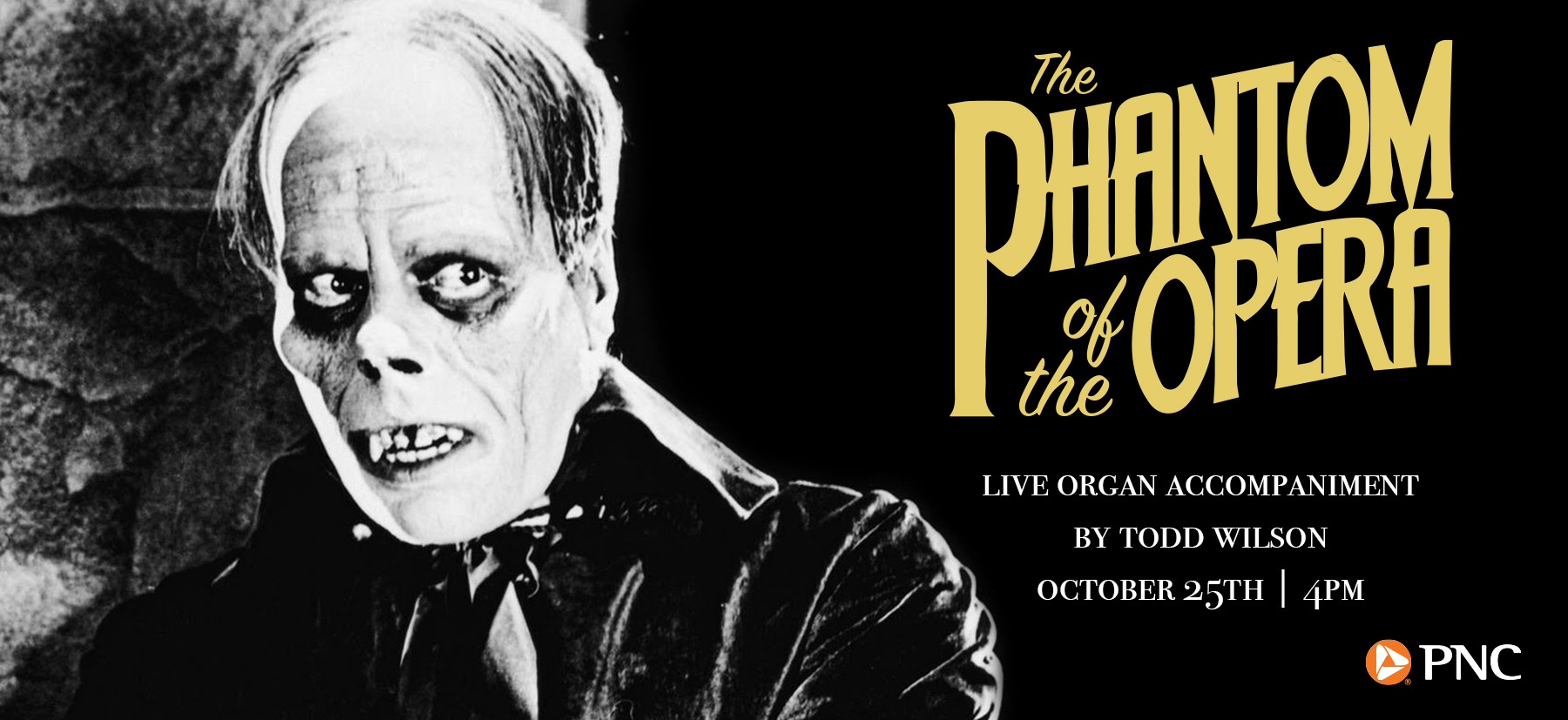 On Sunday, October 25th at 4:00 PM, Stambaugh Auditorium will be presenting the silent film Phantom of the Opera
with organ accompaniment to a "sold-out" socially distanced audience. Due to unforeseen circumstances Peter Richard
Conte, the organist originally providing live accompaniment to the film, will be unable to travel to Youngstown for the
performance. Fortunately, the role has been filled by Severance Hall's Todd Wilson.