USAF Premier Jazz Ensemble to perform Free Concert this June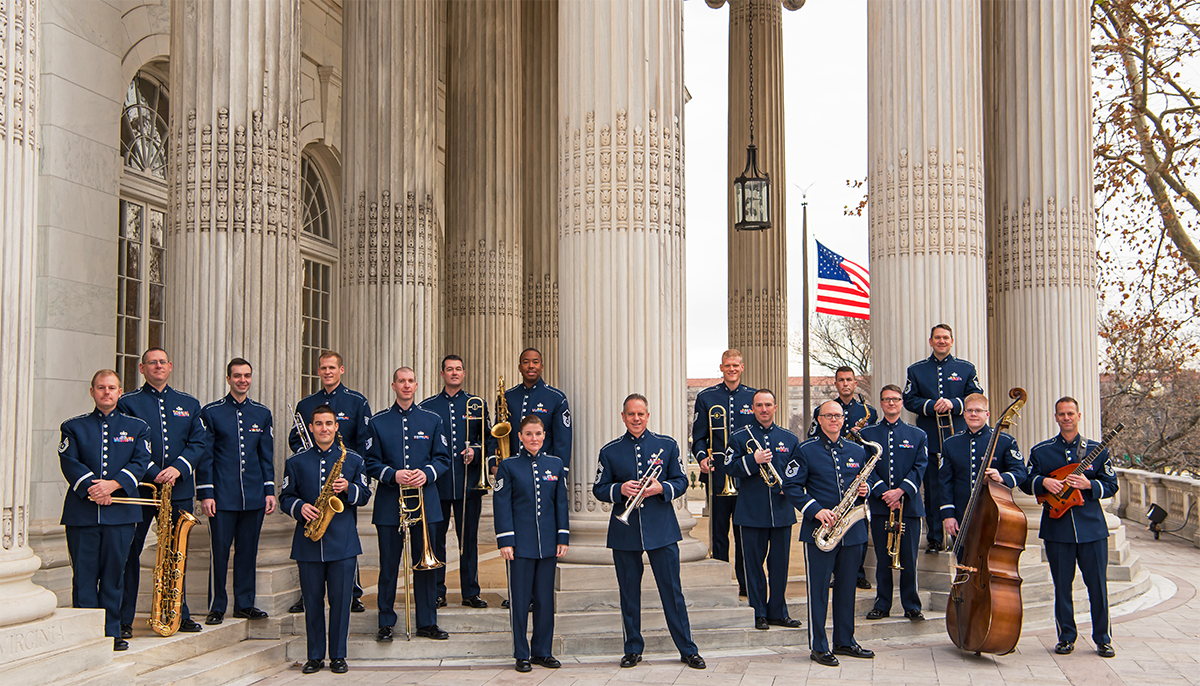 For Immediate Release:
On Thursday, June 27th, at 7:30 PM, the Airmen of Note are coming to Stambaugh Auditorium for a free performance. The Airmen of Note is the Air Force's premiere jazz ensemble created in 1950 to continue the tradition of Major Glenn Miller's Army Airforce's dance band. The current band consists of 18 active duty Airmen musicians, including one vocalist, that bring its own brand of big band jazz as well as contemporary music.
The ensemble tours across the United States as well as to deployments around the world. The band is stationed at Joint Base Anacostia-Bolling in Washington D.C. where they perform locally throughout the metropolis. In 1990, the Airmen of Note established the Jazz Heritage Series, featuring the "Note" in concert with legendary icons such as Dizzy Gillespie, Joe Williams, Sarah Vaughan and Doc Severinsen. The Jazz Heritage Series broadcasts to millions over NPR, independent jazz radio stations, satellite radio and the internet.
The Airmen of Note honors those who have served, inspires American citizens to heightened patriotism and service, and positively impacts the global community on behalf of the U.S. Air Force and the United States. The excellence demonstrated by these Airmen musicians is a reflection displayed by Airmen stationed around the world. Each member is proud to represent all Airmen, whose service and sacrifices ensure the freedoms of the citizens of the United States of America.
While the show is free to the public, tickets are required. Tickets can be attained in one of four ways:
Pick up in person at the Florence and Ward Beecher Box Office at Stambaugh Auditorium
Call 330-259-0555
Visit StambaughAuditorium.com
Mail a self-addressed stamped envelope and the ticket request form from the April 28

th

or May 2

nd

Vindicator ad or a letter requesting tickets to: Stambaugh Auditorium Box Office, 1000 Fifth Avenue, Youngstown, OH 44504.
Box Office hours are Monday-Friday, 9am-6pm and Saturday, 10am-2pm.