Stambaugh Auditorium Welcomes JoAnn Stock as Chief Development Officer, Rounds out Leadership Team, Continues Rapid Growth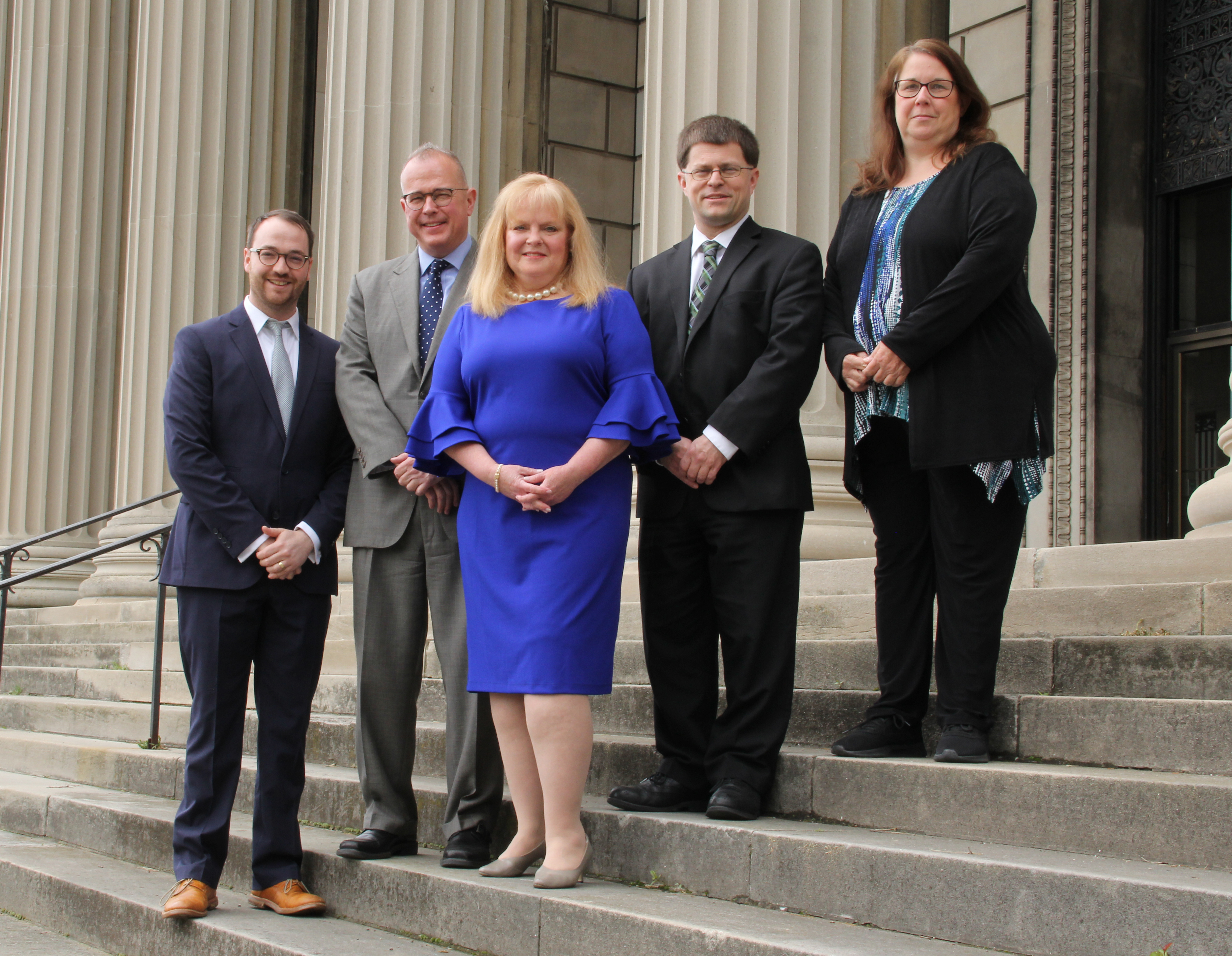 For Immediate Release:
The Henry H. Stambaugh Auditorium Association Board of Directors and leadership team are proud to announce the addition of JoAnn Stock to the executive staff. Stock will join the association as the Chief Development Officer, amplifying the recent growth and development efforts for Stambaugh Auditorium as it approaches several milestones. These milestones include the Monumental Staircase and Front Façade Restoration and the upcoming Centennial Celebration in 2026. Stock will play a leading role in all development efforts, as well as working to secure the future of the Mahoning Valley's cultural assets and performing arts.
Stock has spent much of her career in non-profit management where she has achieved significant goals in positions including, Senior Director of Development for Akron Children's Hospital Mahoning Valley and Director of Marketing and Resource Development for the United Way of Youngstown and the Mahoning Valley. With these two organizations, she led the efforts to raise over $48 million to support local programs, services, and capital projects. Stock holds a Master's Degree of Health and Human Services, a Master's Degree of Business Administration, and a Bachelor's of Science in Business Administration with a major in Advertising and Public Relations. She is a Certified Fundraising Executive and is a member and former president of the Association of Fundraising Professionals Mahoning/Shenango Chapter. Stock is also a member and former president of the Junior League of Youngstown and Youngstown Business and Professional Women. She serves as a member of the Board of Directors of the Youngstown Symphony Society and the Public Library of Youngstown and Mahoning County.
Stambaugh Auditorium has had rapid growth in the last eight years as the management team has evolved. Ticket sales have increased 1600%, earned revenue 200%, and total income 90%. In accepting the role as Chief Development Officer, Stock joins the leadership team of Matt Pagac, Chief Executive and Operating Officer, Michael McGiffin, Chief Strategy Officer, and Kim Slattery, Chief Financial Officer
"We are elated to have JoAnn join Stambaugh's efforts of promoting and preserving the performing arts in the Mahoning Valley. She will be a tremendous asset to Stambaugh Auditorium as she continues to be an asset to this community."
– Terry Cloonan, President of the Board of Directors