Sponsorship Opportunities
Your support will provide the essential funding necessary to sustain YOUR local performing arts while gaining valuable exposure for your organization.
Depending on the option you choose, your sponsorship may support every event presented by Opera Western Reserve, Stambaugh Auditorium, The Youngstown Playhouse, and The Youngstown Symphony throughout the entire 2022/2023 Season.
Your support of our premier non-profit performing arts organizations is an investment in our community generating cultural and commercial dividends which help to drive the growth of our region. Your support will make a difference by elevating the quality of life in our area and will help to keep ticket prices accessible for the general public.
By partnering with us, we can provide your business with the opportunity to:
Increase brand awareness through program advertising (the season program book and playbills will be distributed to a potential audience of nearly 60,000 patrons this season), as well as event signage, web and social media presence.
Receive complimentary tickets to performances and invitations to exclusive events.
Entertain clients, reward employees and network with other sponsors.
A list of sponsorship opportunities is enclosed. Each level of sponsorship comes with unique benefits including various highly-visible recognition opportunities at each event and throughout the upcoming season, complimentary tickets, advertising, and invitations to exclusive VIP events and "meet and greets" with the artists.
Additionally, we are happy to customize a strategic partnership package to meet your company's unique goals and marketing objectives. All sponsorships provide meaningful and measurable benefits. If you have any questions or need additional information, please contact Marleen Ocheltree, Marketing and Sponsorship Coordinator at mocheltree@stambaughauditorium.com or 330-747-5175.
Thank You to Our Sponsors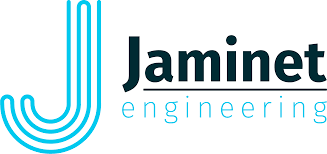 Kilpatrick, Karzmer and Yerian Insurance Group