Chart Topping Canadian Rock Band, The Guess Who, Coming to Youngstown in September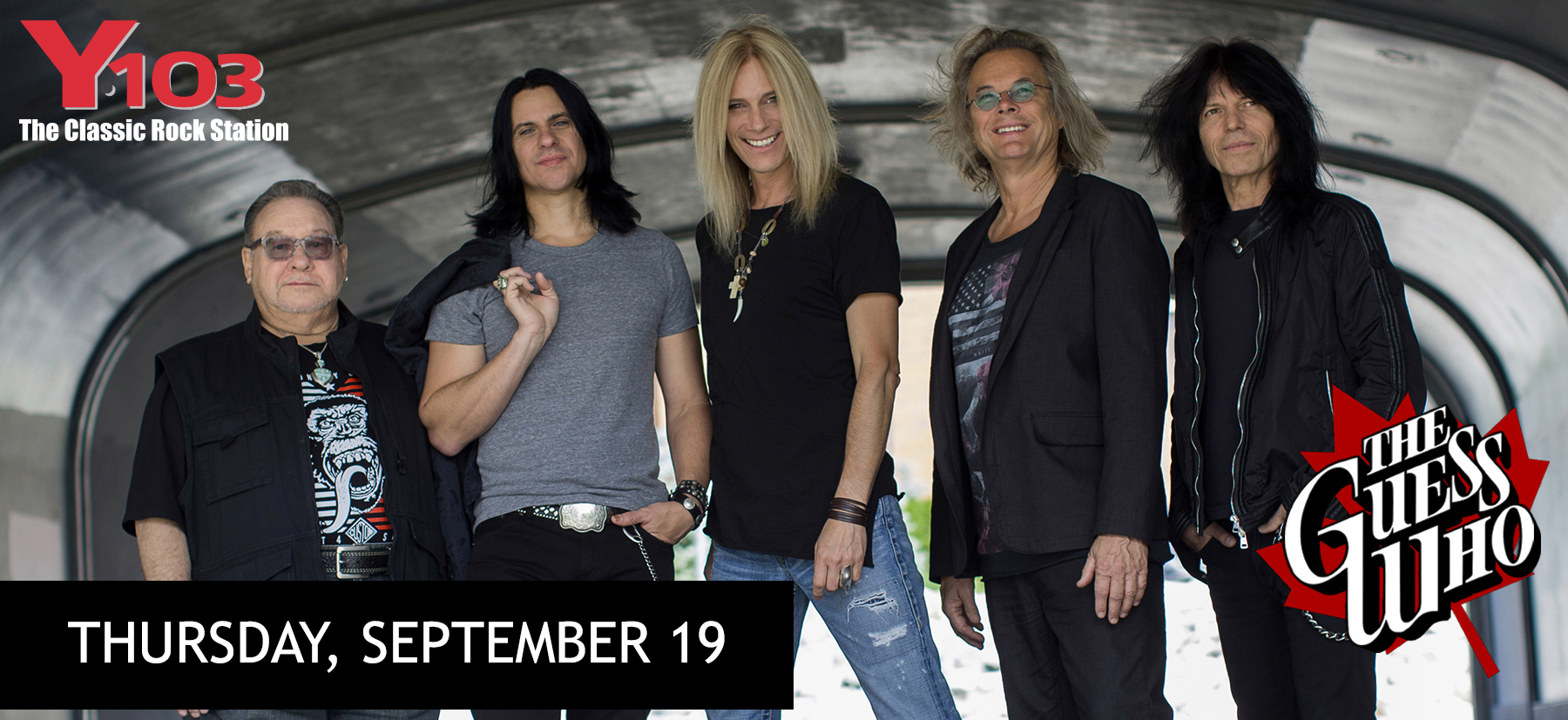 For Immediate Release:
On Thursday, September 19th 7:30 pm, The Guess Who will bring their familiar chords and catchy choruses to Youngstown, Ohio. Tickets for this show go on sale this Friday, April 26th at 10:00 am through the Florence and Ward Beecher Box Office at Stambaugh Auditorium. This concert is welcomed by The Classic Rock Station Y103.
The Guess Who, is connected to pop culture history with fourteen Top 40 hits, including "These Eyes," "Clap For the Wolfman," "American Woman," "Hand Me Down World," "No Time," "Star Baby," "Share the Land," "Laughing," "Undun," and more.
Founding member and original drummer/songwriter Garry Peterson says, "We're coming at a new generation of fans who are seeing how the band can execute with enthusiasm. And we're also making sure the respect level remains at an all time high for the fans who have been with the band from the beginning."
Joining Peterson onstage are veteran musicians keyboard player/flutist Leonard Shaw, lead guitarist Will Evankovich, bass legend Rudy Sarzo, and lead vocalist/guitarist Derek Sharp. Together the quintet annually tours North American with their awe-inspiring execution and their decades of radio hits.
Reserved tickets range from $35-$80, to purchase, call 330-259-0555, go to stambaughauditorium.com, or visit the Florence and Ward Beecher Box Office at Stambaugh Auditorium in person. The box office is open Monday through Friday, 9am-6pm.