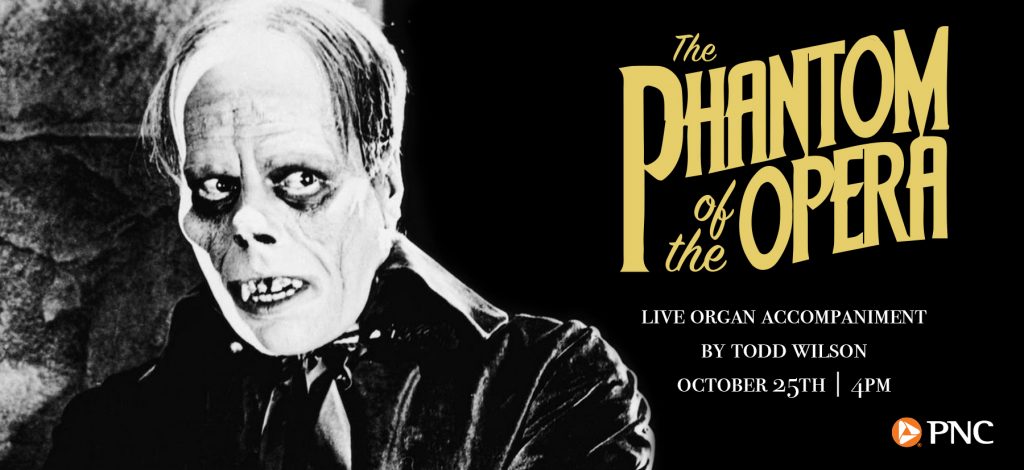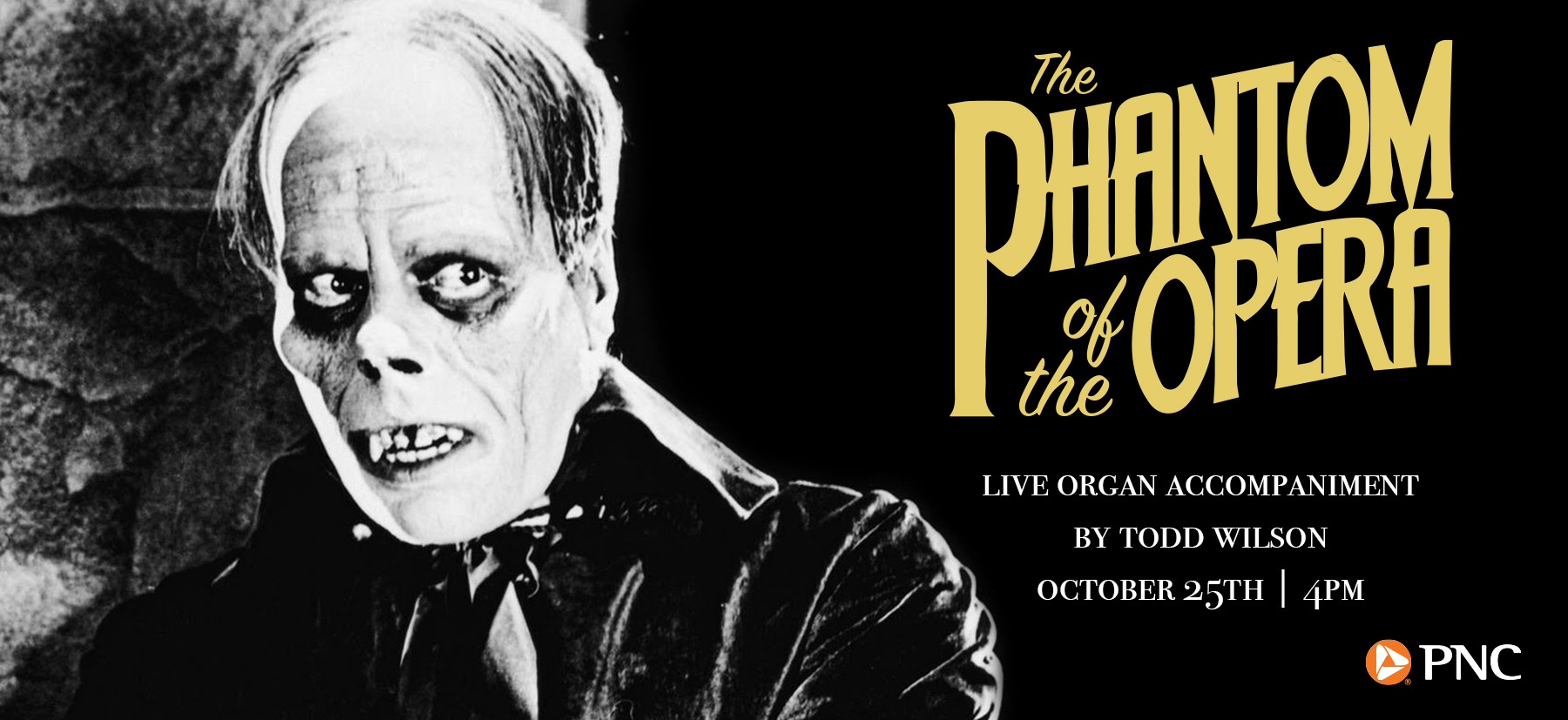 PNC Sponsors October 25th Silent Film, Now Featuring Organist Todd Wilson
On Sunday, October 25th at 4:00 PM, Stambaugh Auditorium will be presenting the silent film Phantom of the Opera with organ accompaniment to a "sold-out" socially distanced audience. Due to unforeseen circumstances Peter Richard Conte, the organist originally providing live accompaniment to the film, will be unable to travel to Youngstown for the performance. Fortunately, the role has been filled by Severance Hall's Todd Wilson.
Todd Wilson is head of the Organ Department at the Cleveland Institute of Music and Director of Music & Worship at Trinity Episcopal Cathedral in Cleveland, OH. He is the curator of the E.M. Skinner pipe organ at Severance Hall and House Organist for the Aeolian Organ at the Stan Hywet Hall & Gardens in Akron. An active interest in improvisation has led to his popular improvised accompaniments to classic, silent films.
In addition to the small live audience, the performance will be live-streamed at no cost for all to enjoy. Access to the live stream can be found via Stambaugh Auditorium's mobile and smart TV app "The Digital Concert Hall". More information can be found at stambaughauditorium.com
The Phantom of the Opera was originally released in 1925 as a silent horror film. The story follows the disfigured Phantom, played by Lon Chaney, as he causes havoc throughout the Paris Opera House. The destruction and bloodshed are all in the name of love, as The Phantom tries to win the heart of a young opera singer by making her a star.
For the third consecutive year, PNC will once again be serving as "Presenting Sponsor" and has provided a grant of $5,000 to help to underwrite the cost of the performance. Additional sponsorship opportunities for this and other events are available. Please contact JoAnn Stock, Stambaugh's chief development officer, at 330-747-5175 or jstock@stambaughauditorium.com About