Celtic Woman to bring Best of Christmas Tour to Stambaugh Auditorium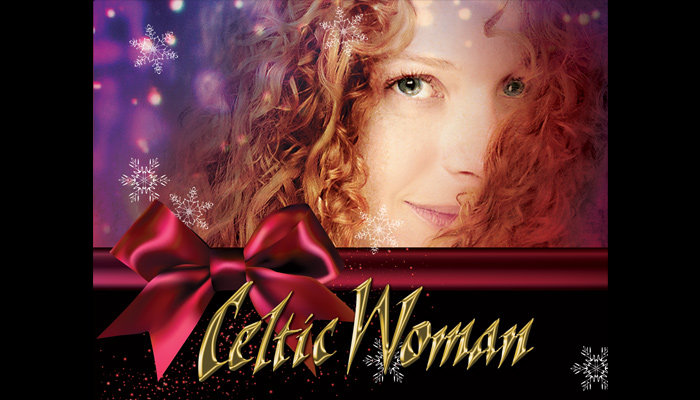 For Immediate Release:
Stambaugh Auditorium will present Celtic Woman: The Best of Christmas Tour on Thursday, December 19th, at 7:30pm. Celebrate this holiday season with the multi-platinum international music sensation's eighth annual "Symphony Tour." The show will feature music from the all-female ensemble's much-loved holiday releases, such as the platinum-selling, A Christmas Celebration and Deck The Halls, all accompanied by a live symphony orchestra.
In the fourteen years since its 2005 debut, Celtic Woman has emerged as a genuine artistic phenomenon representing Irish music and culture all over the world. The group's albums and DVD releases have been consistent best-sellers and its concert tours continue to touch the hearts of a devoted audience that spans the globe. Both an accomplished recording ensemble and a world-class performing collective, Celtic Woman celebrates Ireland's rich musical and cultural heritage, while continuing its remarkable legacy of introducing some of Ireland's most talented singers and musicians onto the world stage. The lineup of performers has evolved in the years since the group's inception, but the signature sound of Celtic Woman has remained consistent, showcasing the members' individual and collaborative talents.
Discount tickets will be available for groups of 10 or more. Please contact the Florence and Ward Beecher Box Office at 330-259-0555 to reserve your group's discounted rate. Groups are encouraged to purchase tickets early to ensure being seated together.
Tickets will go on sale this Friday, July 19th at 10:00 AM. Reserved tickets range from $42-$115 including applicable fees. To purchase, call 330-259-0555, go to stambaughauditorium.com, or visit the Florence and Ward Beecher Box Office at Stambaugh Auditorium in person. The box office is open Monday through Friday, 9:00 AM – 6:00 PM and online at stambaughauditorium.com, 24 hours a day.