Stambaugh Auditorium receives $25,000 grant towards Monumental Staircase Restoration Project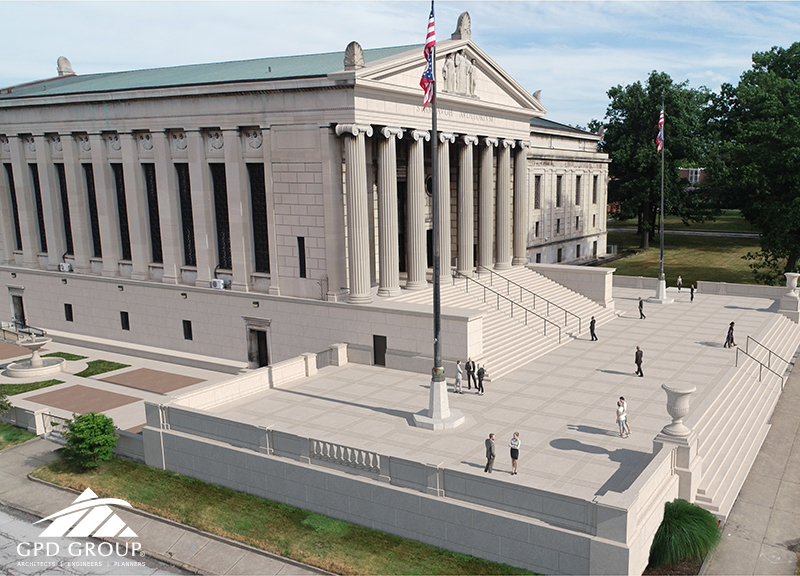 For Immediate Release:
Stambaugh Auditorium has received a grant of $25,000 from The Charles W. Darling Family Endowment Fund of The Youngstown Foundation to support the Monumental Staircase and Façade Restoration Project. The purpose of the Stambaugh Auditorium Monumental Staircase Replacement and Façade Restoration Project is to return the monumental staircase, grand entrance and promenade to its original splendor. This project is to ensure that the architectural and historical significance of Stambaugh Auditorium is preserved for years to come. Stambaugh Auditorium has undertaken a capital campaign to raise the nearly $5 million necessary to complete the project.
Jan Strasfeld, Executive Director of The Youngstown Foundation said, "It seemed fitting that the first distribution from The Charles W. Darling Family Endowment Fund of The Youngstown Foundation be in support of Mr. Darling's two greatest passions, American Music and American History. Funding for Stambaugh Auditorium's renovations ensure that our community can continue to enjoy this magnificent concert hall, and sponsorship of its American flag pedestal is a proud reminder of our nation's history."
JoAnn Stock, Stambaugh Auditorium Chief Development Officer said, "We are grateful for the very generous support of The Charles W. Darling Family Endowment Fund of The Youngstown Foundation of this vital project and are honored to recognize The Charles W. Darling Family with naming rights for one of the flag pedestals which will be located on the promenade."