Wednesday, January 22, 2020
Winter is generally considered the off-season for weddings. However, it is becoming increasingly more popular to tie the knot in the winter months. Only 15% of weddings occur between December and March. Because of this, vendors and venues may offer a discounted rate. This is just one thing to keep in mind when planning a winter wedding. Read on for more tips and considerations!
Winter Attire
This is a big one for winter couples, especially if the photos are being taken outside. Faux fur wraps seem to be the most popular accessory for warmth. You may also want to consider thick tights under your dress and your bridesmaids' dresses. Velvet, tweed or tartan suit jackets also offer an element of warmth and they are great wintery fabrics. Heeled boots, ankle boots and faux fur-lined heels are your best bet for footwear!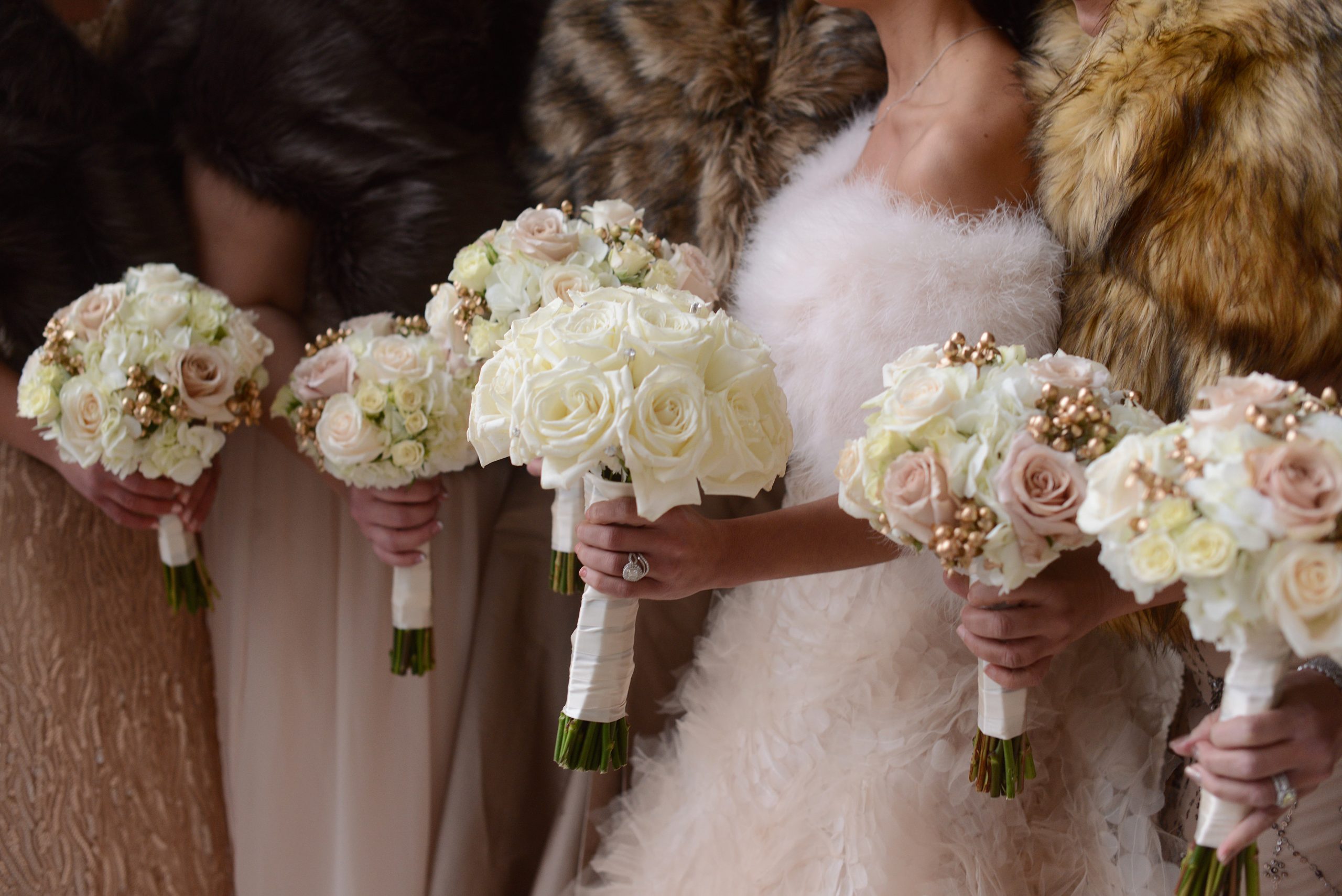 Venue
In the ideal situation, you are able to have your ceremony and reception in just one venue. This will cut down on traveling for your guests and any snafoos that can happen in winter weather. You can offer your guests a cocktail hour while you and your bridal party do photos, as long as the ceremony is early enough to allow for good lighting in between!
However, if you are having two separate locations, be sure to allow for extra time in your timeline, in case of inclement weather. 
You may also be able to avoid having to buy or rent a ton of decor, as the venue is most likely already festively decorated. If you don't want to go the holiday decor route, you can consider black, gold, all white, rustic, metallic glamour, or colors described as rich, bold and frosty. String lighting, candles, pine cones and touches of velvet can offer a cozy, warm feeling in your ceremony and/or reception space.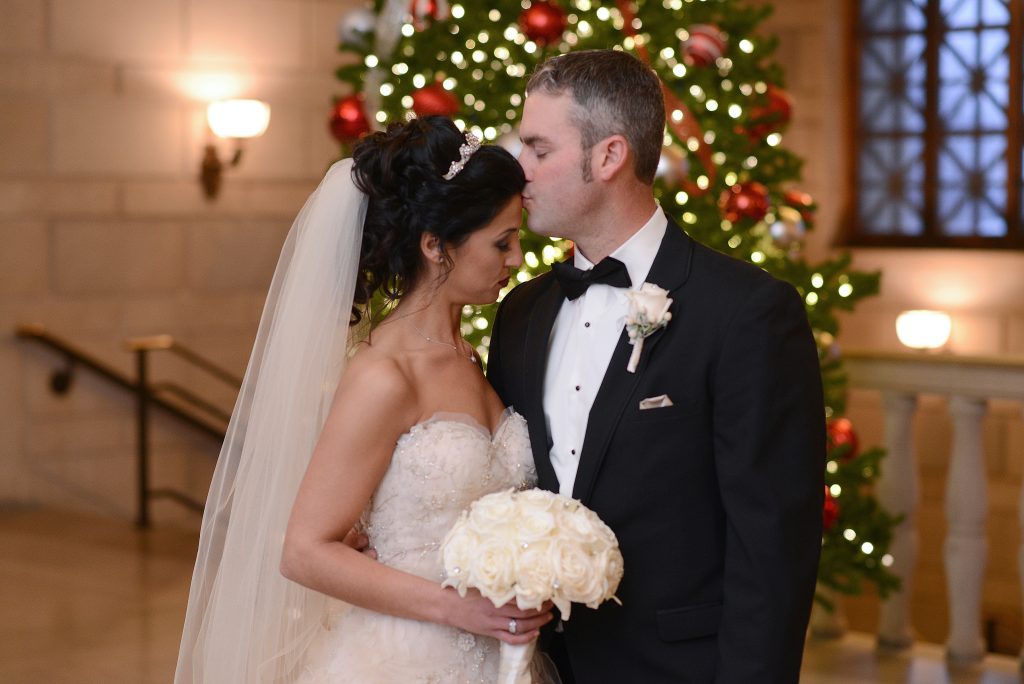 Reception
Welcome your guests into the reception with a hot chocolate station or warm cocktail like a Hot Toddy or Warm White Russian. Food and beverages that are warm and hearty can be a nod to the winter season without restricting yourself to the whole "Winter Wonderland" theme. Consider cranberries, squash and root veggies.
Yes, it is cold outside, but with all the warm bodies and dancing, your reception area is sure to warm up quickly. Have your wedding coordinator or someone from the venue keep an eye on the thermostat. 
Providing a coat check is an additional small touch that can show your guests that you're thinking of them!
Some extra planning and considerations may be required for a winter wedding, but it is worth it for the cozy atmosphere and stunning photos. Another bonus, you don't have to worry about sweating your make up off. 😉
INTERESTED IN HAVING YOUR WEDDING AT STAMBAUGH AUDITORIUM?