Wednesday, December 11, 2019
How to Create Your Wedding Snapchat Filter & Hashtag
From signature cocktails to choreographed first dances, the must-haves at weddings have evolved over the years. Having a custom Snapchat filter and catchy hashtag have become the latest trend! Thankfully, you don't have to have a tech degree to create them! Follow these simple steps for creating your Snapchat filter and check out the tips on curating a fun hashtag.
Designing the Snapchat Filter
Snapchat geofilters are special overlays for Snaps that can only be accessed in certain locations. So, basically, they are pretty graphics that dress up a Snap.
📸 Open to the camera screen
📸 Access your profile via the icon in the upper left corner
📸 Tap the settings icon in the upper right corner
📸 Select "Filters & Lenses" -> "Get Started" -> "Filter"
📸 Choose the type of event you want — either from scratch or choose from templates sorted by event type
📸 Design your filter!
📸 Once you're finished, tap the check mark and select the date for the filter to be active and the location at which the filter will be available
📸 Name the filter, confirm the details and submit for approval!
📸 Once it is approved by Snapchat, confirm payment details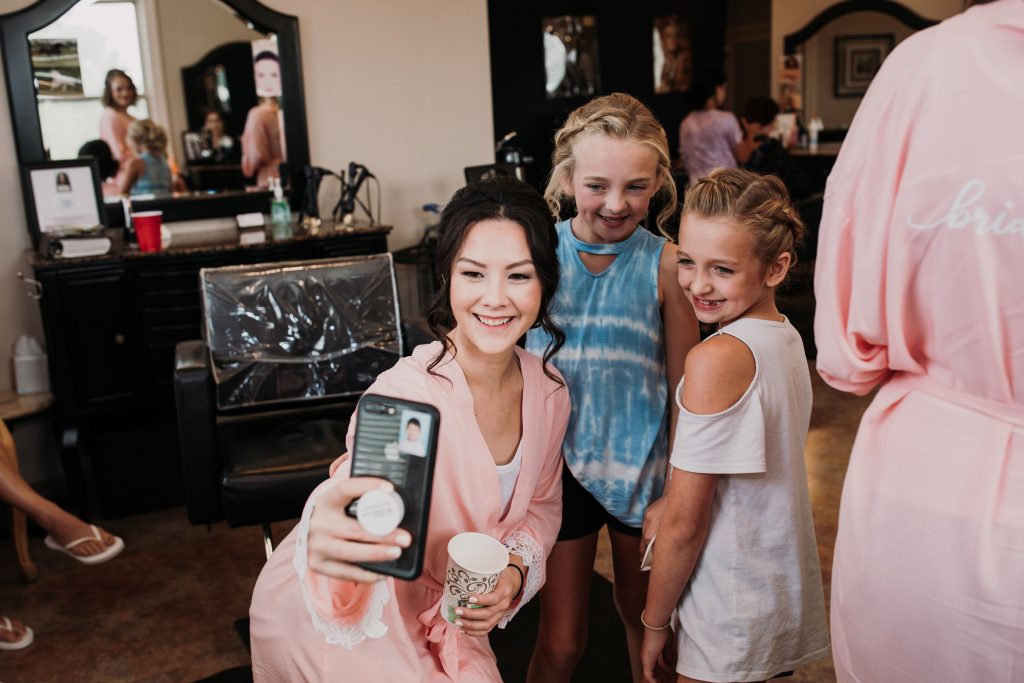 Creating the Hashtag
Using a hashtag is an easy way to compile all of your guest photos on Facebook and Instagram.
📱 3 Characteristics of a Great Hashtag
It is not already in use

Easy to remember

Must encourage your guests to use it
📱 Use a wedding word such as hitch, love, weds, etc
📱 Be creative! Make it funny and catchy. Alliteration can help to make it memorable! 
📱 No symbols, dashes or spaces
📱 No abbreviations and not too long
📱 Post a cute sign or have the hashtag on your invitations
Some examples include:
#HappilyEverStratton
#ToHaveAndToHolton
#SayYesToTheKress
#BSmittys1InAMilli
#ReadyToBiaJones
#ThisBishIsGettingMarried
These are meant to be fun little additions to your day, but certainly not a requirement! Don't feel pressure to create either of these if it isn't your thing. 
INTERESTED IN HAVING YOUR WEDDING AT STAMBAUGH AUDITORIUM?