Are you having trouble nailing down the perfect #WeddingHashtag for your guest to use on social media? Now is a great time to start brainstorming! Create a fun hashtag that will make your guests feel more included in your special day. Use the Stambaugh Wedding Planning Tips below to help you get started.
Have guests use your hashtag when sharing photos on social media. This is a great way to keep all of your shared photos in one place.
Think about the details like silly nicknames you have or where you first met to create a memorable hashtag for you and your guest to use on and after your big day. This can be tricky to create, so here are four tips on how to create a wedding hashtag and make it memorable leading up to your big day.
Start with your names: 
This may be obvious, but incorporating you or your partner's first and/or last names is a great starting point. Think of what rhymes with your last name. … Look for synonyms, and alliterations that coincide with one of your names. You can use your first, last or nicknames to start. These are normally short and sweet hashtags. 
PRO TIP: Start with the first initial of your last name. For example, if one of your last names start with the letter A, use #AdoringThe[insert last name],  if it starts with B, use #BecomingThe[insert last name], and if it starts with a C, use #Charming[insert last name].
Get Punny: 
Puns are normally used in writing and speech to create humor. It's a figure of speech that people use for double meanings. They are similar sounding words paired together with similar meanings. 
Any kind of play-on words can make your hashtag humorous yet memorable. If you or your other half are jokesters and full of wit, this is where you can shine.
PRO TIP: Start writing down some words that rhyme or sound similar to your first or last names and go from there.
Use your wedding venue location: 
Maybe you're getting married at a unique location like somewhere tropical or at a historic venue like Stambaugh Auditorium! Use fun descriptors to match your venue. 
PRO TIP: Here are a few places to put your hashtag so guests can start to use it when sharing your photos. Add it to your wedding website, stationary/invitation, and signage like your welcome or bar sign. 
Use your hashtag at wedding-related events:
Start using your wedding hashtag before your big day on wedding-related social media posts like your engagement photos so your guests start to recognize it. Also use your hashtag at events like your bridal shower, bachelor, and bachelorette parties so your bridal party and family can start sharing it with your guests, too!
There are many cool ways to showcase your wedding hashtag on your big day. Put it on cocktail napkins, chalkboard signs and as a photo booth prop!
PRO TIP: Download this PDF to use for photo booth props at your wedding events and write in your personalized #WeddingHashtag! Remember, if your wedding venue is at Stambaugh Auditorium, make sure you tag us on social media so we can see your hashtag! Don't overthink it, the sky's the limit! Happy #WeddingHashtag hunting!
Wedding Hashtag Photo Props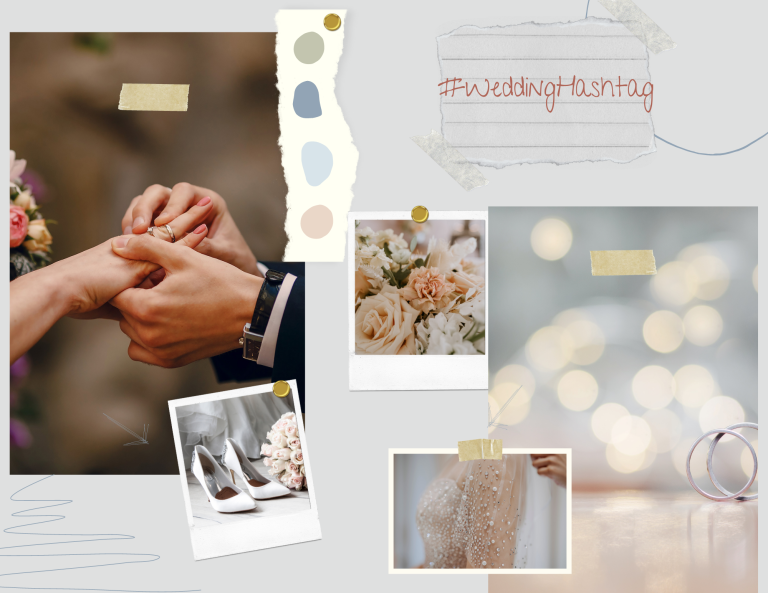 Are you interested in having your wedding at Stambaugh Auditorium?