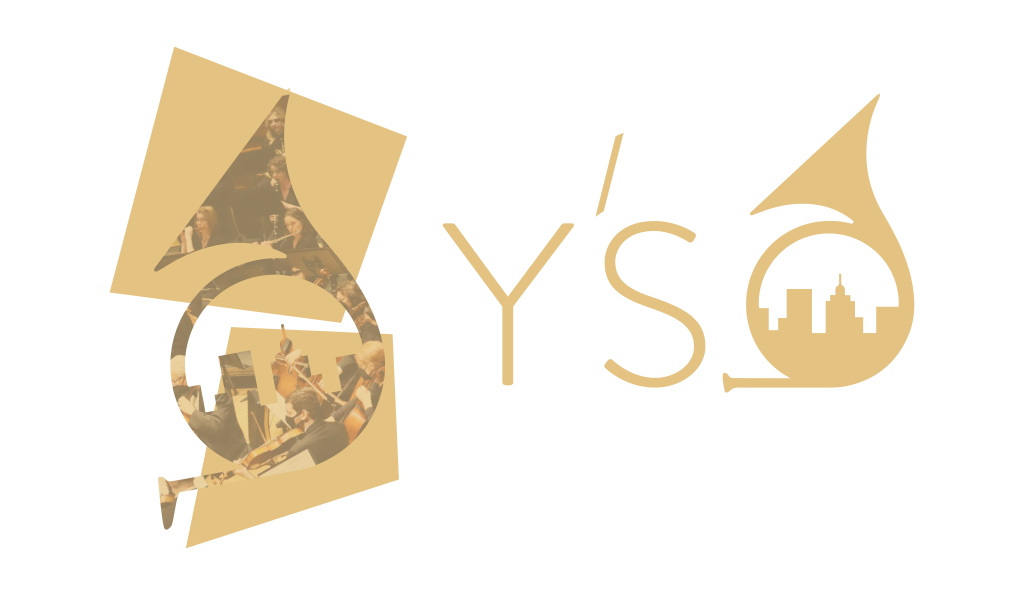 Musical Titans; Mahler, Mozart, Strauss
Friday, March 10, 2023
7:30PM
Online ticket sales will close two hours prior to doors opening on the event date.
Experience works from titans of classical music, the great composers Strauss, Mozart, and Mahler. The infectious melodies heard in Strauss' Overture to Der Fledermaus can be enjoyed by long-time and new symphony goers alike. Guest Pianist, David Allen Wehr, joins Your YSO for Mozart's Piano Concerto No.23 A major. Interchanges between the winds, strings, and solo piano create the sighing and sweeping gestures of the achingly beautiful piece. Dubbed "Titan, a tone poem in symphonic form," Mahler's Symphony No. 1 in D Major envelopes nature and the human experience taking listeners through many emotions with changing musical tones.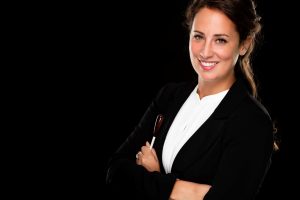 Conductor Chelsea Gallo
Conductor Chelsea Gallo has been labeled a "rising star" within the conducting world (Anwar Nasir to the Associated Press.) She has been praised for her ability to, "…lead the orchestra with grace and fiery command" (Schubring). Chelsea will have a multitude of conducting appearances during the 2021/22 season as a highly sought-after conductor. In addition to her responsibilities on the conducting staff for the Detroit Symphony Orchestra, Ms. Gallo will be Assistant Conductor to the Louisiana Philharmonic Orchestra, Music Director of the Loyola Symphony Orchestra, Assistant Conductor to Opera Orlando, Conducting Fellow for the Dallas Opera, Cover Conductor for the Pittsburgh Symphony, Fellow for the "Turn the Spotlight" sponsorship in New York City, and a regular guest conductor with the Lancaster Symphony Orchestra in Pennsylvania. Most recently, her European management is through Music Et Talent Arist's Agency where she is represented by Isabelle Raché-Chappellier. 
Gallo regularly assists some of the world's most prominent conductors and musicians while employed for the Detroit Symphony Orchestra. Recent and upcoming conducting engagements on behalf of the Detroit Symphony Orchestra include recording the music for Lincoln Motor Company (™) Aviator commercials, the Young Persons Concert in Orchestral Hall for November, Detroit community Leadership events, and further community engagement. She has assisted some of the world's leading conductors including Leonard Slatkin, James Gaffigan, Karina Canellakis and more. She has attended festivals and masterclasses with leading conductors such as Sir Simon Rattle, Antonio Pappano, Daniel Barenboim, amongst others. 
During the COVID-19 Pandemic, her conducting career continued with guest conducting invitations and  appearances from the Detroit Symphony Orchestra, Jackson Symphony (Jackson, Michigan), Orchestra Sono (Bloomfield Hills, Michigan), the UMS Series (Ann Arbor, Michigan), and being appointed Visiting Conductor for the Denison University Symphony Orchestra (Granville, Ohio.) 
Past engagements include subscription concerts with the Zilina Philharmonic, Slovak Sinfonietta, and Jan Albrecht Symphonic Ensemble in Slovakia. While in Vienna, Gallo conducted the Prayner Konservatorium Symphony Orchestra and the Vienna Konservatorium Opera Orchestra. She held a tenure as the assistant conductor for productions at the Volksoper in Vienna. In Czechia, Gallo assisted and covered with the Brno Philharmonic. In 2016, she became the first American and first woman to receive her Masters of Arts in Orchestral Conducting through the dual study program of the Vienna Konservatorium and Jan Albrecht Academy. Her primary teachers were Maksimilijan Cenčić and Leoš Svárovský. Further, she studied piano with Giorgi Latsabidze and violin with Barbara Gorzynska. 
Chelsea is the Music Director of the Cosmos Chamber Orchestra, an orchestra devoted to uniting scientific and artistic communities. The past and future collaborations of this ensemble include work with organizations such as the National Aeronautics and Space Administration (NASA), Lockheed Martin, the National Institute of Aerospace (NIA) and the European Space Agency (ESA) amongst others. The orchestra's recording for the Orion ETF-1 Mission was launched from NASA's Kennedy Space Center in Florida. The orchestra was also the official recorded Artistic Ensemble for the Hubble Space Telescope 25th Anniversary Celebrations.
An advocate of new music, Chelsea conducted in Operation Opera: a festival for newly composed operas. Also during her time at Michigan, she gave the Michigan premiere of Esa-Pekka Salonen's piece "Helix" while Music Director of the Life Sciences Orchestra and gave the American premiere of Michael Gordon's Bassoon Concerto. Further, she directed Hartford Opera's 2017 production of Who Married Star Husbands by Shuying Li. 
Chelsea holds a doctorate degree from the University of Michigan where she was awarded the Helen Wu Graduate Fellowship in Conducting. She studied orchestral conducting with conductor and educator Kenneth Kiesler. Her operatic studies were with Kathleen Kelly and Martin Katz.  As an opera conductor, she has conducted productions of Mozart's Le Nozze di Figaro and Don Giovanni, Britten's A Midsummer Night's Dream, amongst others.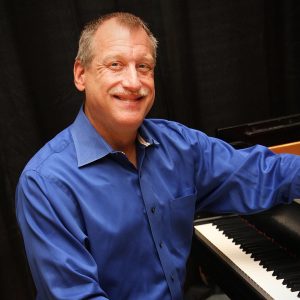 Guest Artist David Allen Wehr
David Allen Wehr was born in Princeton, New Jersey, to a musical family. He grew up in Boise, Idaho, where his parents, both graduates of Westminster Choir College, directed a fourteen-choir program at the Methodist Cathedral of the Rockies. Wehr studied with Peggy Neighbors Erwin in Miami, Florida, Edward Zolas at the Cleveland Institute of Music, and Sequeira Costa at the University of Kansas. Early in his career, he won the 1975 Kosciuszko Foundation Chopin Competition in New York City, the 1983 National Federation of Music Clubs Young Artist Award, and Second Prizes in the 1983 Naumburg and 1986 William Kapell Competitions, before winning the Gold Medal at the 1987 Santander International Piano Competition in Spain. The resulting tours took him to thirty countries, including performances in London (Queen Elizabeth Hall, soloist with the London Symphony at the Barbican Centre), Paris (Salle Gaveau), New York City (92nd St. Y), Washington (Kennedy Center), Madrid (Teatro Real) and Vienna (Musikverein). He played the New Zealand premiere of the Barber Concerto with the New Zealand Symphony, and has also been soloist with the Houston, Chautauqua, National Symphonies and most of the major Spanish and Latin American orchestras.
David Allen Wehr's recording of piano music by American composers (Barber, Copland, Persichetti, Pozdro and the first commercial recording of Corigliano's Fantasia on an Ostinato) for Chandos led to a long-term relationship with Connoisseur Society, for whom he recorded 20 CDs, including the complete Beethoven Sonata Cycle and three two-piano albums of Rachmaninoff, Brahms and Dvorak with Cynthia Raim. Other albums include music by Chopin, Wagner/Liszt, Debussy, Griffes, Delius, Mussorgsky, Schubert, Schumann and Utterback. Wehr toured with Community Concerts for 13 seasons as recitalist and pianist with the Sartory Trio. Since 2001, he has been on the faculty at Duquesne University's Mary Pappert School of Music, where he currently serves as Dean and holds the Jack W. Geltz Distinguished Piano Chair.