Fore! The Arts Golf Classic
To benefit Stambaugh Auditorium and the Youngstown Symphony Society
 Below you will find a link to download a list of sponsorship opportunities.  Each level of sponsorship comes with unique benefits including various recognition opportunities at the event as well as tickets, advertising and recognition throughout the upcoming season. As a sponsor, you will be publicly showing your support for the two premier non-profit performing arts organizations in the Mahoning Valley.  Your sponsorship will support programming for the upcoming season and educational and outreach activities as well.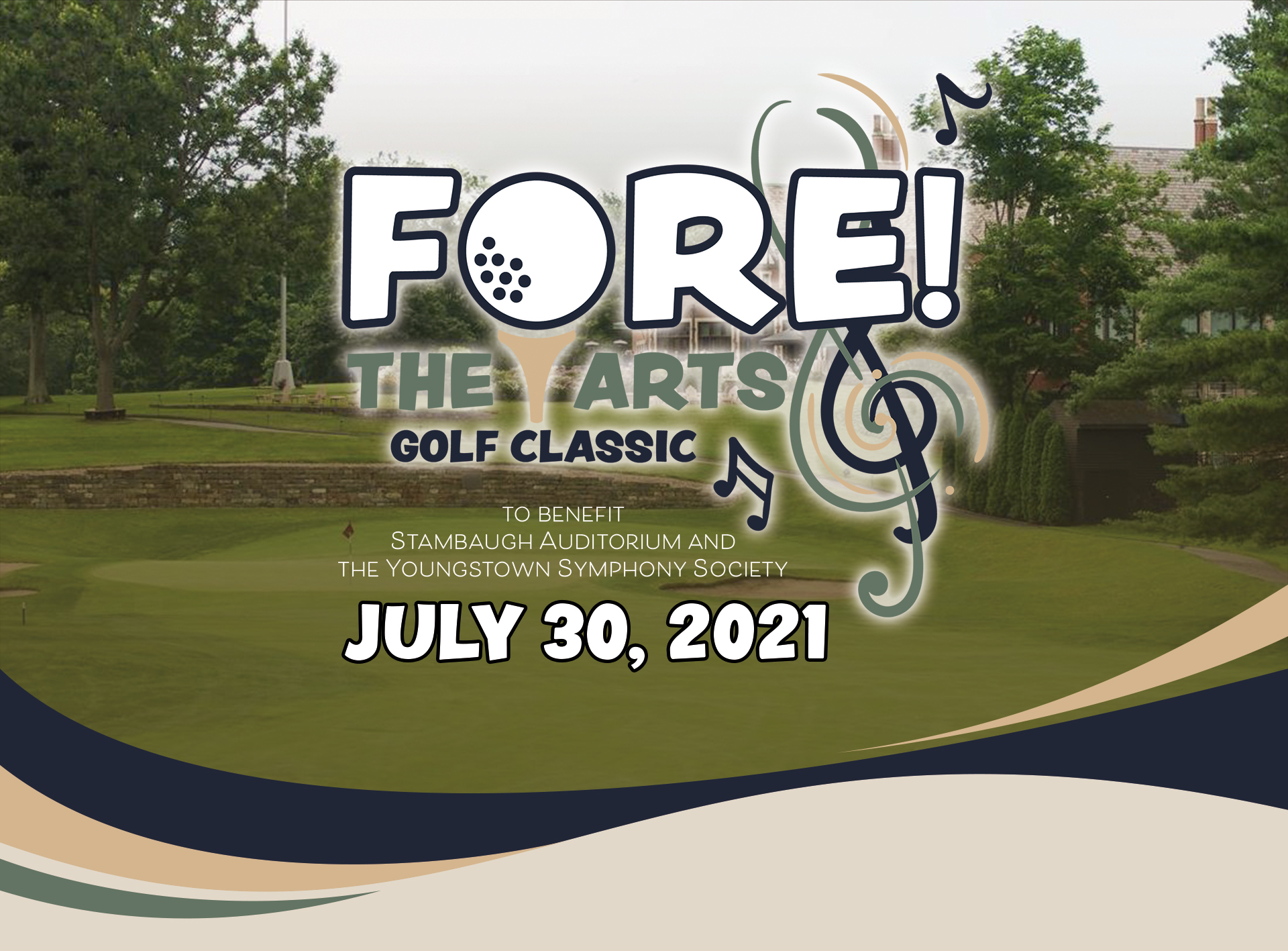 We are very excited about a special event being planned for Friday, July 30, 2021.  The first annual Fore! the Arts Golf Classic to benefit both Stambaugh Auditorium and the Youngstown Symphony Society will be held at the beautiful Youngstown Country Club.  The event, which begins at 7:30 a.m. with breakfast, will include a day of golf and be followed by a cocktail reception with lunch buffet and presentation of prizes.
The event is presented jointly by the Boards of Directors of the Henry H. Stambaugh Auditorium Association and the Youngstown Symphony Society.  The joint golf outing is an extension of the partnership that both organizations have formed to share services, reduce costs, expand programming, and preserve the DeYor Performing Arts Center and Stambaugh Auditorium, the areas two magnificent, historic performing arts venues.  
Thank you in advance for your support of the "Fore! the Arts" Golf Classic.  If you have any questions or need additional information, please contact JoAnn Stock, Chief Development Officer at 330-747-5175 or jstock@stambaughauditorium.co