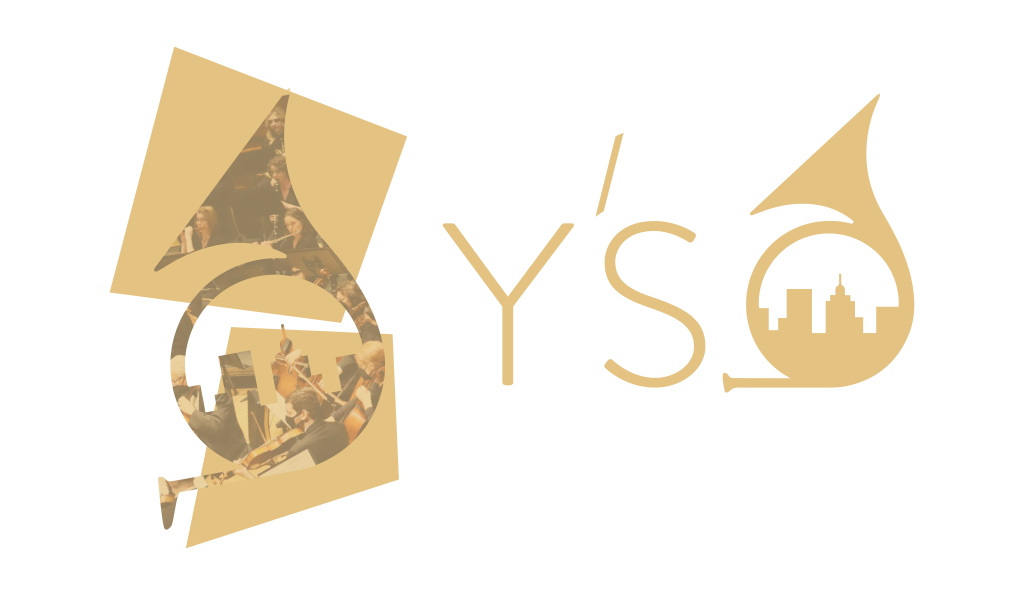 Sunday, January 29, 2023
2:30PM
Online ticket sales will close two hours prior to doors opening on the event date.
Embark on an exploration through the classical works of Strauss, Coleridge-Taylor, Haydn, and Dvořák. As the music unfurls, the plot is revealed to listeners as the tale of Don Juan is told through energetic brass, romanceful winds, and the hushed tones of his last breath. Coleridge-Taylor's Danse Nègre is a festive celebration of the African spirit. The adoration of the various cultures within the continent shine within the swinging rhythms and angular melodies. Dvořák's Symphony No. 9, commonly known as "From the New World", demonstrates his admiration of African American spirituals. The piece moves from old worlds to new employing stylistic elements of Bohemian, German, French, Scottish blended with plantation songs of the American South. Guest Artist Brian Neal will join Your YSO for Haydn's delightful Trumpet Concerto in E Flat, composed to showcase the capabilities of the newly invented instrument.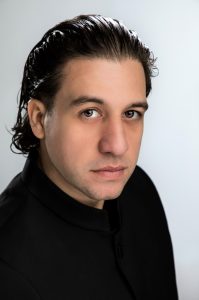 Conductor Alberto Bade
Maestro Alberto Bade has established an outstanding reputation nationally and internationally. His charismatic stage presence and his powerful interpretations of a wide repertoire, which includes varied musical styles and genres, have placed him in a privileged place in the musical medium.
Maestro Bade currently works as Director of Orchestral Studies at Miami Dade College (MDC) where he serves as conductor of the MDC Symphony Orchestra. As a dedicated advocate of music education, Maestro Bade is regularly guest conductor for local youth orchestras, as well as the founder of the MDC Honors String Festival. As an international performer, Maestro Bade has been a frequent guest conductor in orchestras in Madrid, Berlin, Munich and St. Petersburg, Russia.
Born in West New York, New Jersey, Alberto Bade developed his interest in music at a very young age. Always attracted by the orchestral language; jazz and other styles were equally prevalent in their musical development. Alberto Bade obtained a Bachelor's Degree in Studio Music and Jazz at the University of Miami as well as a Master of Music Degree from the same institution before moving to New York to begin graduate studies at the Juilliard School. Alberto has had the opportunity to study with some of the most acclaimed masters in the world, such as Vincent La Selva, Kenneth Keisler and the legendary Jorma Panula.
Without being limited to a style or tradition, Maestro Bade provides an interpretative vision that takes root beyond the confines of the traditional classical spectrum. This diverse approach has led him to work with artists from the classical and jazz world such as Ed Calle, Trio de Negroni and Federico Britos. Maestro Bade has been awarded many prizes, including the Educational Extension Award and the Miami Dade County Mayor's Teacher Award for his performances and educational contributions to the city of Miami. Even more, last December, Maestro Bade won an Emmy for his televised live performance of video game music by the Miami Dade College Symphony Orchestra. Maestro Bade, winner of the Emmy Award, continues to enthuse and inspire audiences around the world as he moves forward passionately in his calling.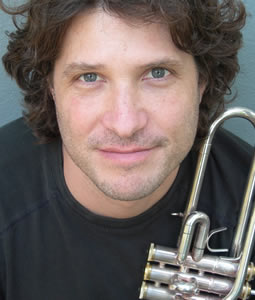 Guest Artist Brian Neal
As a member of the internationally-celebrated Dallas Brass, Brian Neal has been displaying his talent on the trumpet for decades. His career has taken him to Russia, Europe and across the US, where he has performed at diverse venues—from the grand concert halls of LA and New York to school gymnasiums in small towns across the nation. Known for a singing quality on the trumpet, Neal has shared the stage with members of such prestigious groups as the Chicago Symphony, Minnesota Orchestra, and San Francisco Symphony and has served as principal trumpet for the Miami City Ballet.  
Mr. Neal received his training at the Manhattan School of Music in New York City and the University of Miami. During summers, he was a fellow at many of the major music festivals such as Tanglewood, Waterloo, Fountainbleau Conservatory in France, and Norfolk Chamber Music Festival performing with the Meridian Arts Ensemble. He has performed with Charles Dutoit, Yoel Levi, John Nelson, Seiji Ozawa, Simon Rattle, Stanislav Skorbachevsky, Michael Tilson Thomas, and Leon Fleischer. 
Brian Neal has performed as a soloist with orchestras around the country from the Monterey Ensemble and the California Symphony to the Florida Philharmonic, Orchestra Miami, Miami Wind Symphony, and the Miami Symphony. Recently, Mr. Neal was invited to perform his composition, "Concertante #1" in Carnegie Hall and with the Escuela-Conservatorio Orquesta Manuel Rodriquez Sales de Leganes, Spain. 
Mr. Neal and organist, Mr. Thomas Schuster released "Reflections," a solo trumpet and organ CD. The collaboration continues with the newly formed ensemble, "Ethos", with the addition of voice, cello, and percussion performing his original works and arrangements of ancient and world music. He is an active international clinician and serves as Director of Instrumental Studies and Professor of Trumpet at the Kendall campus of Miami Dade College.