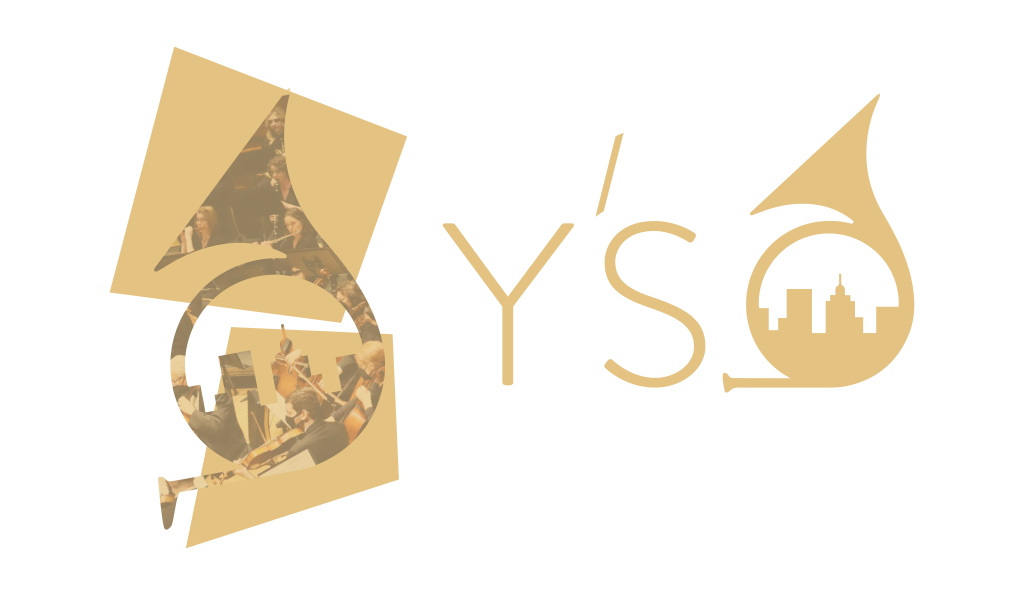 Sunday, September 25, 2022
2:30PM
Online ticket sales will close two hours prior to doors opening on the event date.
Set your emotions ablaze, experience the soaring expressions of Brahms' Symphony No. 1 and the bursting assertiveness of Mikhail's Ruslan and Lyudmila: Overture. Puccini's I crisantemi (The Chrysanthemums) release sentiments of grief that rise into excitement as The Firebird engulfs the hall's acoustics. Guest conductor Rafaele Ponti returns to lead Your Youngstown Symphony Orchestra through this passionate concert.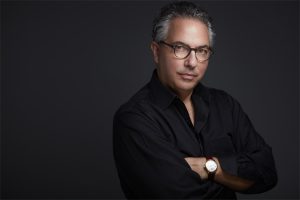 Conductor Raffaele Ponti
Internationally recognized Conductor Raffaele Ponti is an artist of Dynamic Personality, Charismatic Performances, and Superb Musicianship. He is known for his powerful musical interpretations, rich and unique quality of sound, and breath of colors that he inspires, and draws from every orchestra he conducts. Making his mark as a model for today's conductors, Raffaele Ponti is recognized for his commitment to creative artistry, innovative programming, and to audience and community engagement.   
Especially recognized for his interpretations of the core repertoire, Raffaele Ponti has also collaborated closely with many extraordinary contemporary composers including Kenneth Fuchs, Roberto Sierra, and Jennifer Higdon. In recent seasons he has collaborated with David Kim, Ilya Kaler, William Wolfram, Terrance Wilson, Glenn Dicterow. Franklin Cohen, Joseph Alessi, Fabio Bidini, Eugenia Zukerman, Antonio Pompa-Baldi, Jeffrey Biegel, Stewart Goodyear, Juana Zayas, Timothy McAllister, Joan Kwuon, Sabrina-Vivian Hopcker, Elena Urioste, Michael Ludwig, David Halen, Philippe Quint, Jeffrey Multer, all led to rave reviews.   
Raffaele Ponti now maintains an active worldwide conducting schedule, having appeared with the Sofia Symphony, Pescara Symphony, Siena Symphony, Elgin Symphony, Rochester Philharmonic, Austin Symphony, Youngstown Symphony, Billings Symphony, Buffalo Philharmonic, Binghamton Philharmonic, Charlotte Symphony, Orchestra of the Southern Finger Lakes, Utica Symphony, Schenectady Symphony, and the orchestras in Roma, Arezzo, Pistoia, Lucca, Pisa, Firenze, Grosseto, Venezia, Padova, Pienza, Treviso, Spello, Milano, Perugia, Massa, Terni, Bologna, Ferrara, Ripatransone, Pesaro, Civitavecchia, San Gimignano, Genoa, Sinalunga, Cortona, Tocco da Casauria, Montepulciano, Montacatini Terme, Bagno Vignoni, and Prato.   
Raffaele Ponti is equally in demand as an opera conductor. In 1998 he was appointed Music Director and Principal Conductor of the Italia Konzert Opera Internationale where he toured Italy annually with triumph performances of Tosca, Il Trovatore, Nabucco, Madama Butterfly, L'Elisir d'amore, Carmen, Aida, La Boheme, and Rigoletto. His Italian opera tours include the Sofia Symphony Orchestra, Varna State Opera, and Italia Konzert Opera Internationale. Among the international opera stars collaborated with are Paola Romano, Vittorio Grigolo, Maurizio Graziani, Stefano Algieri, Mariana Paunova, Silvia dalla Benetta, Ettore Nova, George Petean, Claudia Marci, Salvador Carbo, Tatiana Lisnic, Carlos Almaguer, Patrizia Cigna, Michele Sburlati, Galina Kalinina, Mina Tasca, Stanislas Arraez, Alessandro Busi, Mauro Augustini, Rubens Pelizzari, Davide Pastretti, and Ambra Vespasiani.   
Winner of numerous awards including winner of the Mario Gusella International Conductors Competition in Pescara, Italy; Italian Musician of the Year, and the prestigious Bernard Adelstein Prize from the Cleveland Institute of Music. He carries on the teachings and philosophies of his mentor and teacher, Giuseppe Sinopoli.   
Raffaele Ponti's effective technique, and enthusiastic conducting style is from his professional performance experiences with Lorin Maazel, Sir Colin Davis, David Zinman, Yoel Levi, and Eric Leinsdorf . Before becoming a conductor, he played with the Rochester Philharmonic Orchestra, beginning at the age of seventeen, and the Cleveland Orchestra, at nineteen. Other ensembles include the Cleveland Opera, Erie Philharmonic, Eastern Brass Quintet, Metropolitan Brass Quintet, and the Casals Music Festival.   
Raffaele Ponti is an inspiring musician, expert teacher, and speaker who enjoys inspiring musicians, and audiences of all ages. He is a popular conducting teacher, who leads conducting seminars in Italy, Canada, and the United States.